01/06/2008
What does she want to tell us?
We spent some time this morning in the nursery. Some children are really full of joy but some of them never smile. Nilima for example.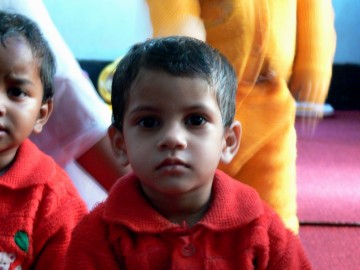 This photograph is really disturbing me. What is happening in her small brain? When we know that the subconscious will guide part of her life and that she is exactly at the age where she builds it. Her eyes are so expressive, her look is so intense. That's also the life in Dhaka.
Yes what has been accomplished is totally amazing and it comes from 1 woman who has faith and vision. But misery is misery, poverty is poverty and when I see a child like Nilima, it makes me upset. It just reminds me that we need to do more and quickly.