02/08/2008
01/24/2008
Something amazing happened this afternoon. After a meeting with Ali, our "media Angel" from 7 days to plan an interview and send a journalist to Dhaka in March, I had another meeting with Tim to discuss the project and give us his donation. We spent an extremely nice time discussing marketing as it's his job and how he could contribute being my "strategy feedback" with the marketing campaign and the brand we want to develop for the sustainability project.
Then I recieved a call from a gentleman who wanted to handover his donation. I told him to meet me in a cafe as I thought he would be happy to discuss the project. The cafe was closing down and he told me he was in front of it. I came out and a car was waiting. We recognized each other and he told me he was in a rush so he just gave me the cheque. I begged him to tell me who he was as we wanted to say thank you but he literally told me:
"No Flo, I want to stay anonymous. Ok, you have my name but I don't want publicity. That's my way of doing it and that's it."
Then he left. When I read the amount, I could not believe it. 100 000 Dirhams! No typing mistake, one hundred thousand Dirhams. My god! It's amazing....
Even if we don't give your name, thank you mister anonymous from the bottom of our heart. Also thank you to Ali from 7 days as it's through one of your article that this Dhaka angel found us. Also thank you Tim and all the donators. Because of you the project is moving forward but also we meet incredible people who teach us the pure and real sense of giving!
01/20/2008
Thank you so much to the Rotary Club for the generous donation of 500 school bags and 500 set of stationary. You can see how the kids were thrilled with their new bags and stationary...We are building a new school opening on the 1st Feb and those came some handy...They are sooooooooooooo excited and cannot wait to go to school ...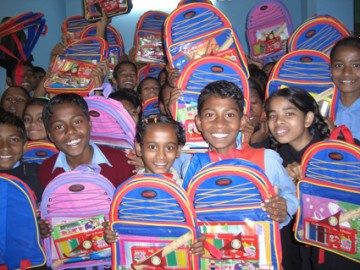 01/13/2008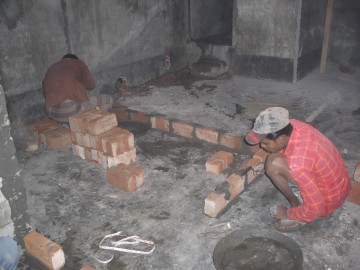 As per the previous post the new school is on the track but the expenses are huge and we need more money.
Just to give you an idea of what we are purchasing now as school and students supplies
(it is just a small part of it)
800 chairs
50 blackboards
Generators
all the books and stationaries for 1 year curriculum for 750 kids
3000 uniforms
800 sweaters
1600 pair of socks
800 pairs of shoes
800 sport outfits
etc etc etc.....
2 ways for donations right now as we are still waiting for the paper works for our registration in Dubai through the Humanitarian City.
You can call Florence in Dubai +971 50 4517 440 who will collect your donations in cash. In exchange she will give you a receipt. Or you can transfer directly some money to Bangladesh following the instructions
there
I remind you that 100 Dirhams make a big difference in Dhaka. Just to give you an idea, 100 Dirhams = 1800 Taka which is the average of one month salary...
Any of us can help, we can, you can.
THANK YOU FOR THEM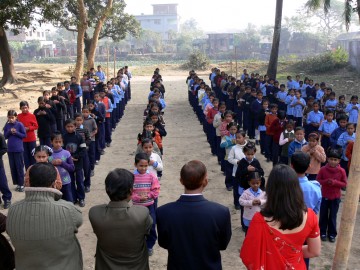 12/30/2007
The Dhaka Project is registered as a Charity organisation in Bangladesh under
Rural Services Foundation: The Dhaka Project.
Registration No. C-645 (33/06)
524 Gawair, Ashkona, Uttara, Dhaka-1230, Bangladesh.

but is still waiting for the registration in Dubai.
So, in order to transfer an/or give some financial donations, you have at the moment 2 options

- Contact us if you want to give us cash in Dubai and we will deliver a donation receipt
Or
- Transfer some money in Dhaka in TDP Bank Account

Account Name: : Rural Services Foundation- Dhaka Project
A/c No: : STD-101.106.17744

SWIFT code:
EBLDBDDH
Eastern Bank Limited
Principal Branch
Jibon Bima Bhavon
10 Dilkusha, C/A Dhaka-1000
Bangladesh

Please keep in mind that even if the amount you are ready to give seems small for you, IT WILL MAKE A DIFFERENCE FOR THEM.

As an example, a donation of 100 Dirhams will provide 100 kilos of rice for the Project.

We are also looking for educational books, food for babies and children, Asian style clothing, toiletries, and anything that your heart desires to make a difference for the people of Dhaka and Bangladesh.

You can contact us by email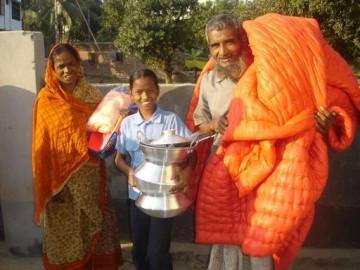 THANK YOU FOR THEM