02/24/2008
Let's do it together
The Emirates Arline Foundation School we have talking about for a while is welcoming 450 children who were in the local schools sponsored by Emirates Foundation. After one year of constant chasing and struggling to have those schools to provide a minimum of proper education, discipline and values to the children, we gave up and deciding to build our proper school and at the same time to make them follow top notch education.

The children as we have mentioned previously just started couple of days ago their new education program in the brand new Emirates Arline Foundation School College.
But those 450 kids have families who need our help right now. As per the recent post you can see their extreme poverty they live in.
Since our aim is to break the cycle of poverty, not only of the children but also their families and the entire community. There is no point to teach them about hygiene, grooming, good manners and discipline if when they go back home, they are back to square 1!
We found out that the kids themselves are a great asset in this mission as they are messengers at home with what they learn at achool. Teaching them to eat in a clean canteen is encouraging them to push the family to do the same at home. We provide them tooth brushes and tooth paste and we realise now that the entire family is being following the student new good habits ;-).

So our job and our mission is to encourage this behavior but how do you want it to happen in non human basic conditions as describe previously. We need your help to provide them THE DECENT MINIMUM meaning 4 walls, one cement floor and a roof! THAT's ALL!

What we want to do it to give them a brick house with cement floor and proper roof. The house is only one room but it's ok as soon as it's strong and safe as it prevents diseases such as scabies .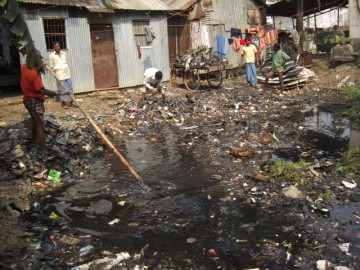 With 3000 Dirhams (833 $ - 600 Euros - ) you provide for a full family a human and decent house!
- Brick walls,
- Cement floor
- Proper roof
- Basic furniture and accessories as beds, mosquito net, matress, bed sheets, blankets, pillows, electric rechargeable lamp, kitchen shelve, fan, cooking dishes and crockery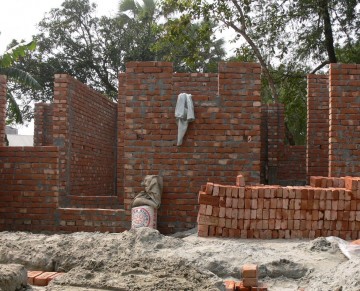 That's what we need, That's what they need!