01/13/2008
WE ARE CALLING FOR YOUR GENEROSITY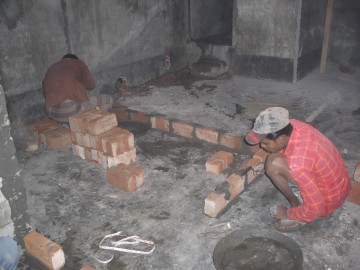 As per the previous post the new school is on the track but the expenses are huge and we need more money.
Just to give you an idea of what we are purchasing now as school and students supplies
(it is just a small part of it)
800 chairs
50 blackboards
Generators
all the books and stationaries for 1 year curriculum for 750 kids
3000 uniforms
800 sweaters
1600 pair of socks
800 pairs of shoes
800 sport outfits
etc etc etc.....
2 ways for donations right now as we are still waiting for the paper works for our registration in Dubai through the Humanitarian City.
You can call Florence in Dubai +971 50 4517 440 who will collect your donations in cash. In exchange she will give you a receipt. Or you can transfer directly some money to Bangladesh following the instructions
there
I remind you that 100 Dirhams make a big difference in Dhaka. Just to give you an idea, 100 Dirhams = 1800 Taka which is the average of one month salary...
Any of us can help, we can, you can.
THANK YOU FOR THEM