01/15/2008
Blood Collection at TDP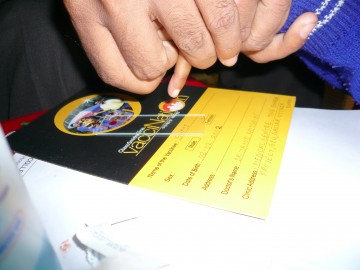 2 days ago, the playground of the actual school has been transformed is a huge Blood collection center.
One purpose of TDP is to create for the children, a database with all their information.
That's why a blood collection has been organised for all the children and the TDP Staff.
It has been organized by the
Dhaka dental college sandhani unit
through the TDP active supporter
Doctor Musa
in relation with the fantastic organisation
DROP OF BLOOD DROP OF LIFE
.
Part of their purpose is to collect, donate and organize blood grouping programs. They also distribute free medication for poor people.
The 12 doctors and dental students have been working really hard all day collecting the blood of 657 children and all the staff members.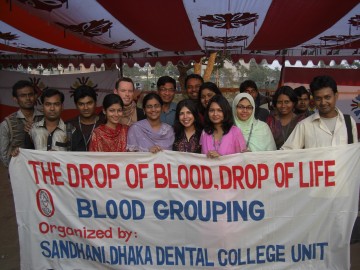 A BIG THANK YOU TO ANYONE WHO HAS BEEN INVOLDED IN THIS CAMPAIGN