12/28/2007
BEAUTY TRAINING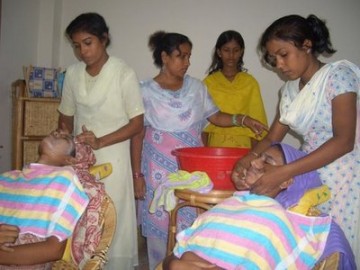 I've known Maria for quite a long time. I know from the very start that she's a cabin crew and she's doing charity works. I was not familiar with Dhaka Project at that time. One day she asked me if I want to be a part of the Dhaka Project wherein I will teach and help girls in Dhaka to learn how to do beauty works. It was like a music to my ear when I heard the offered because since I was little I wanted to help others and most especially this project is very big and I know in my heart that just by teaching them, it will make a big change in their lives. That's why I immediately asked permission to my boss/owner - Aruna, if I can go and help the Dhaka ladies. I didn't expect her response to me because she immediately agreed and she wanted to go as well with me.
My boss and I gathered some money so we can buy things that they needed to start for a beauty school. We didn't expect that we got that money to purchase all the things we need. So many clients donated for the project.
We went to Dhaka even without knowing anything about the place and the people. We were shocked on what we saw. ....... We all know that Dhaka Project helped a lot of families and all we need now is your support to help them more. Without your help this project won't be possible.
Thank you so much....
Grace Dass
Beautician
Aruna's Hair and Beauty Salon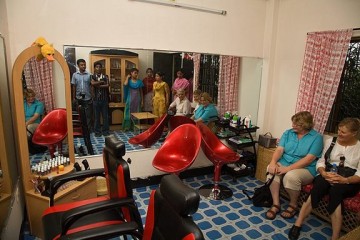 THE BEAUTY SALON